Route 819 and Route 981 Reopened
The Routes 981 and 819 closures which began October 31 are now complete. The closures allowed crews to construct the new Route 981 alignment from Hecla Road to just north of the PA Turnpike and to continue construction of the Route 819/Route 981 roundabout including sanitary sewer work and construction of a box culvert carrying Shupe Run under the new roadway.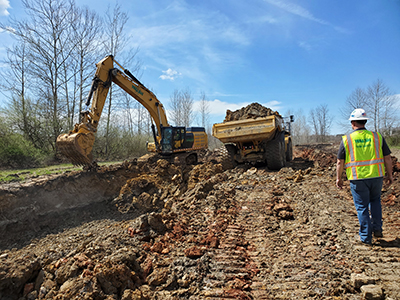 2022 Construction Activity
Work is underway on the Route 981/Route 819 roundabout and the new realigned Route 981 between Hecla Road/State Street and the PA Turnpike. Construction crews are excavating for the new Route 981 alignment between Carpentertown Road and Walton's Lane. Work is ongoing for the 1.75-mile new alignment north of the PA Turnpike including relocation of Carpentertown Road and construction of a new Route 981/Boyer Road intersection. A new bridge will be constructed over Boyer Run. Additional work will be underway throughout the year with limited traffic impacts.

Physical Construction Starts | December 6, 2021
Walsh Construction Company began physical construction on Route 981, Section Q20. Most of the work planned for the winter months will be performed offline and no major traffic restrictions are expected.
Planned work will include:
demolition of residential structures acquired during the right-of-way process,
clearing and grubbing for new alignment and widening areas, and
placing erosion and sedimentation controls.
All work will be weather permitting.
Motorists are urged to drive with caution throughout the project area and to be alert to the presence of construction workers and vehicles entering and existing the roadway.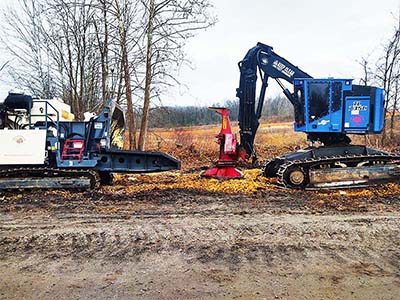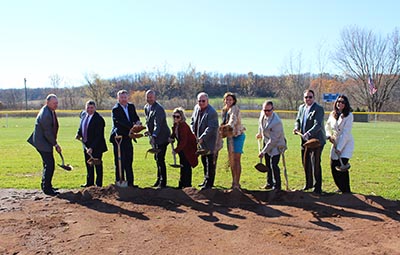 Officials Break Ground for LVTIP | November 12, 2021

Dozens of federal, state, and local leaders gathered to celebrate the beginning of construction on the LVTIP corridor, after decades of discussion, planning, and design work. Elected officials at the state, county, and local levels joined PennDOT officials and other partners to ceremonially break ground and acknowledge the collaborate efforts of many leaders and stakeholders whose efforts made the improvements on the corridor a reality.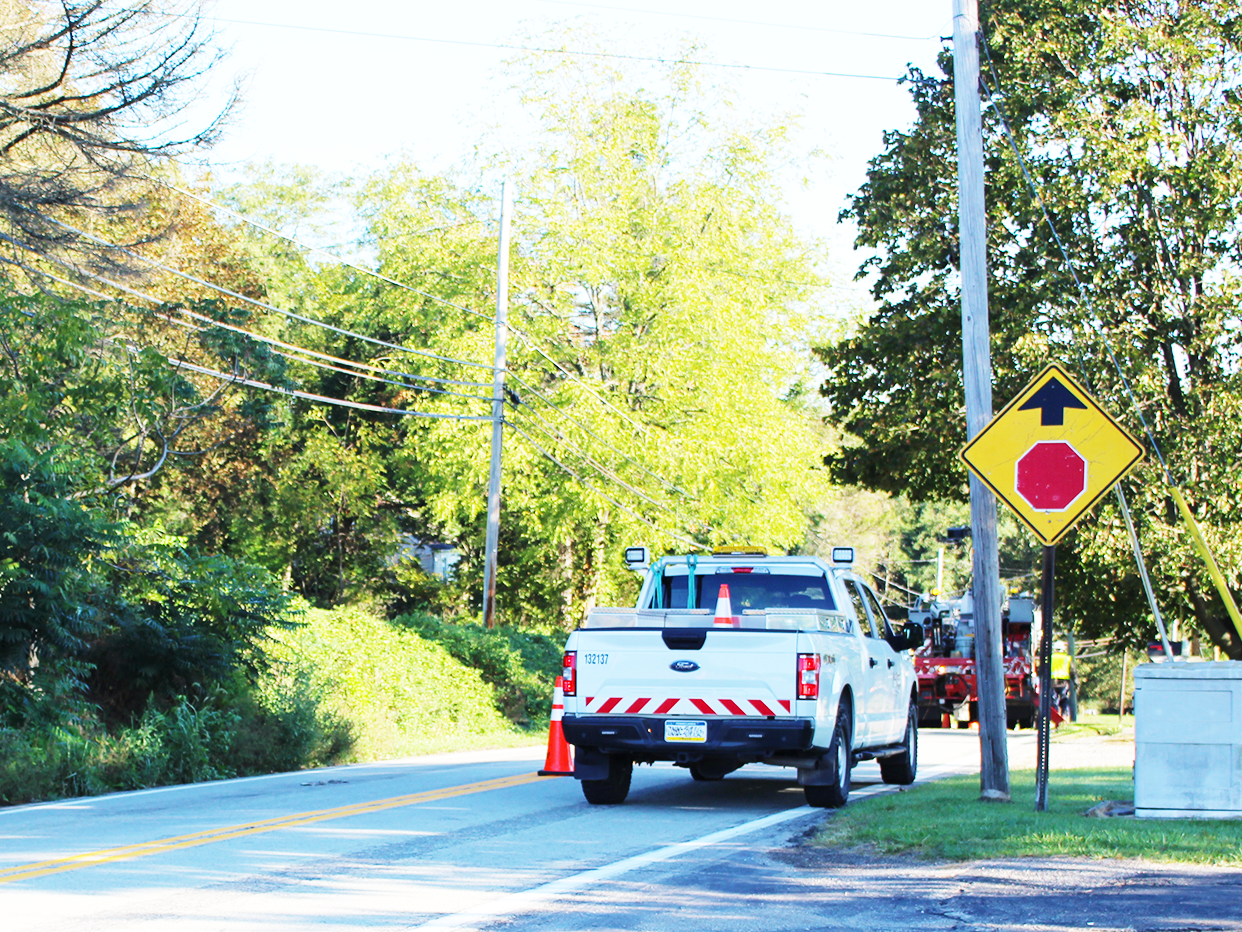 Project Overview
Route 981, Section Q20 is approximately 4.5 miles and extends from the intersection of Route 981 and Route 819, just north of Mount Pleasant Borough, and ends near the intersection of Route 981 and Route 2023 in Norvelt, Mount Pleasant Township. Section Q20 primarily follows Route 981 with some offline shifts to improve the roadway. This project is advancing to construction in Fall 2021.
Anticipated Schedule
On June 10, 2021, PennDOT advertised the Section Q20 plans for contractors to bid on. All bids were opened on July 29, 2021, and the construction contract was awarded to Walsh Construction Company in late Summer 2021.
Walsh Construction Company of Pittsburgh, PA was issued Notice to Proceed (NTP) by PennDOT on September 21, 2021, marking the official start of construction.
Construction of this project will take approximately three construction seasons. Check back later for more details.
Route 981, Section Q20
Project Area Map
Learn More about the planned improvements for Route 981, Section Q20.
View Map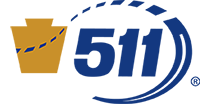 Download the App
Get the most current and relevant Pennsylvania traffic information on your smart phone with 511PA, brought to you by the Pennsylvania Department of Transportation (PennDOT).